MLB season just finished; it's time to take a look
The 2022 MLB season had a lot of great moments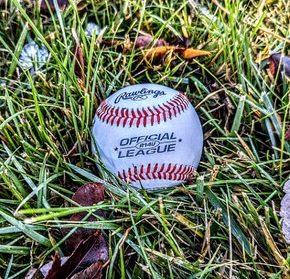 The Houston Astros are the 2022 World Series Champions. Overall, they dominated the postseason to win it all. This wasn't all that happened in the MLB season, however. It's time to revisit the World Series matchup and look at some of the greatest moments of the season. 
This was a year for records to be broken. The New York Yankees had a star right fielder by the name of Aaron Judge. Judge had a season that will be remembered for years to come. He hit for a .311 batting average while slugging 62 homeruns and a staggering 131 RBI's. The 62 homeruns is the American League record. 
According to foxsports.com, "Judge will be forever linked to these game-changing sluggers who also crushed 61 home runs or more: Barry Bonds, Mark McGwire, Sammy Sosa and Maris." 
Another record that was broken was the record for the most quality starts in a row. This record was broken by the Houston Astros starting pitcher Framber Valdez. 
According to mlb.com, "Framber Valdez throws his 25th consecutive quality start, breaking the MLB single-season record." 
The 2022 World Series just wrapped up and was an overall amazing series. The first game was an extra innings thriller. The Astros took a quick lead in the first game and looked as if they were going to win. The Phillies battled back off pitcher Justin Verlander and scored five runs to tie the game. The Phillies ended up winning in extra innings off a JT Realmuto homerun in a six to five game. 
In the second game, the Astros were able to tie the series with left hander Framber Valdez getting the win in a five to two game. The third game was a blowout by the Phillies. They were able to strike first and defeat the Astros seven to zero.  
The fourth game was a pitching performance of a lifetime. The Astros were able to no hit the Phillies and win the game five to zero. This was only the second no hitter thrown in World Series history.  
The fifth game was a very close game that the Astros were able to win three-two. The winning pitcher was Verlander who got his first ever World Series win. There were two defensive gems made by the Astros. One was by Trey Mancini and one was by Chas McCormick. 
The sixth game of the series was a four to one win by the Houston Astros to win the World Series. This got Dusty Baker his first ever World Series as a manager making him the oldest manager to ever win a World Series. The World Series MVP was Jeremy Pena, the rookie shortstop out of Maine. 
This was a season that will forever be remembered for all the great moments.