In the country of Ghana, African children suffer and are burdened with issues ranging from rights to education, illegal trafficking, labor laws, malnutrition and illness. Ghana Make a Difference offers help to children in need while also providing tremendous volunteer opportunities.  
One in ten children in Africa are underweight due to malnutrition and two out of three infants remain underdeveloped for the same reason. Children in Ghana are troubled with issues no child should be subjected to.  
According to Jiliedu.org "The hospitals and emergency services available in Ghana do not meet Western standards. The availability of healthcare institutions and professionals is limited while long distances traveling for healthcare is not affordable,"  
For students and individuals that would like to participate in any Ghana Make a Difference mission, there is a volunteer handbook that will answer many common questions. One can choose between medical and eye missions, dental service trips, and internships.  
Story continues below advertisement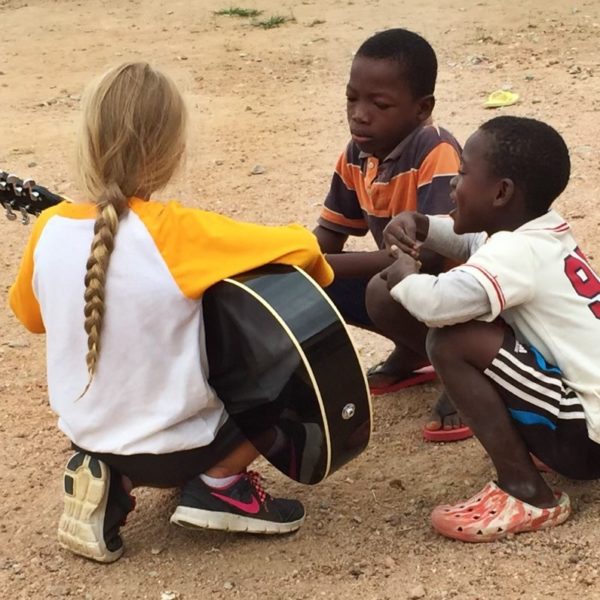 Many individuals, including Eagle High students, feel strongly about conditions in Ghana and have had the opportunity to volunteer. Junior Kira Wester had the opportunity to spend five days on a dental mission, to help with the very limited dental care within Ghana. 
"It was incredible to see how grateful they were… These kids were seriously the happiest people I've ever met even though they have close to nothing," said Wester. 
Ghana Makes a Difference is a medical mission that induces immense opportunities to scholars including scholarships and many volunteer hours. Children in Ghana, as well as volunteers from more developed countries benefit greatly from the advantages that Ghana Make a Difference offers. One would be remiss to overlook the opportunities offered.