Warm up this winter with delicious holiday recipes
During the winter season, it can be hard to find things to do in the cold weather. One way to keep warm is to spend the day in the kitchen baking a delicious holiday treat. And with Christmas-time almost in full force, these festive recipes are sure to inspire some holiday spirit. All recipes below are found from allrecipes.com.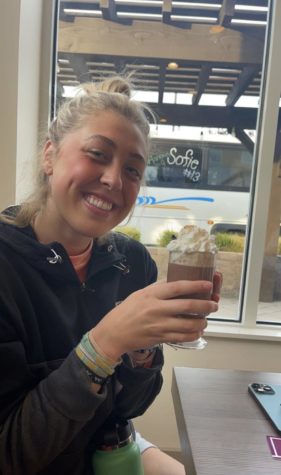 Snowy Peppermint Fudge Cookies
Makes 15 cookies
Ingredients
1 cup white sugar
½ cup unsweetened cocoa powder
¼ cup vegetable oil
2 large eggs
3 teaspoons peppermint extract, or more to taste
1 cup all-purpose flour
1 teaspoon baking powder
¼ teaspoon salt
½ cup semisweet chocolate chips
¼ cup confectioners' sugar
Directions:
Step 1
Mix white sugar, cocoa, and vegetable oil together in a bowl. Beat in eggs and peppermint extract. Separately mix together flour, baking powder, and salt; combine with above ingredients. Mix in chocolate chips.
Step 2
Cover dough and place in a freezer for 1 hour (or refrigerate for 3 hours or longer.
Step 3
Preheat the oven to 350 degrees F (175 degrees C). Line baking sheets with parchment paper.
Step 4
Take dough out of the freezer and remove by rounded tablespoons. Form into balls with clean hands. Roll each ball in confectioners' sugar and place on 1/ prepared baking sheets.
Step 5
Bake in the preheated oven until a toothpick comes out mostly clean, about 20 minutes. Serve.
Cinnamon Rolls
Makes 12 rolls
Ingredients:
2 (.25 oz) packages active dry yeast
1/3 cup white sugar
2 cups warm water
1 Tablespoon salt
6 ½ cups all-purpose flour
2 eggs
1/3 cup vegetable oil
½ cup white sugar
2 teaspoons ground cinnamon
Directions:
Step 1
In a large mixing bowl, dissolve yeast and 1/3 cup sugar in warm water. Stir in salt and 2 cups flour. Beat mixture for 2 minutes. Beat in eggs and oil. Stir in the remaining flour, 1/2 cup at a time, beating well after each addition.
Step 2
When the dough has pulled together, turn it out onto a lightly floured surface and knead until smooth and elastic, about 5 minutes. Lightly oil a large bowl, place the dough in the bowl and turn to coat with oil. Cover with a damp cloth and let rise in a warm place until doubled in volume, about 40 minutes. In a small bowl, stir together 1/2 cup sugar and 2 teaspoons cinnamon; set aside.
Step 3
Divide the dough into twelve equal pieces. Take each piece of dough, roll into a log and roll in the cinnamon sugar mixture. Place the knots in a lightly greased 9×13 inch baking pan. Cover the rolls with a damp cloth and let rise until doubled in volume, about 40 minutes. Meanwhile, preheat oven to 350 degrees F (175 degrees C)
Step 4
Bake in preheated oven for 30 minutes, until golden.
Hot Chocolate
Ingredients:
½ cup white sugar
1/3 cup unsweetened cocoa powder
1/8 teaspoon ground cinnamon
1 pinch salt
1/3 cup boiling water
3 cups milk
1 cup half-and-half, divided
¾ teaspoon vanilla extract
8 large marshmallows
Whipped cream
Directions:
Step 1
Whisk together sugar, cocoa powder, cinnamon, and salt in a saucepan; stir in boiling water. Whisk until sugar is dissolved.
Step 2
Bring cocoa mixture to a simmer over medium-high heat, stirring constantly, about 2 minutes; stir milk and 1/2 cup half-and-half into water mixture. Cook and stir just until hot, about 2 minutes. Remove saucepan from heat; stir in remaining half-and-half and vanilla extract.
Step 3
Divide cocoa into mugs, top with marshmallows and whipped cream if desired, and serve.