Senior athletes celebrate their final seasons
As the fall school sports wrap up, Eagle High athletes are remembering all the wins, losses and most memorable moments
Many senior students at Eagle High participate in fall sports. The past month, many of these sports have had their senior nights, which are nights dedicated to the seniors on the team as their season comes to a close. 
"For our senior night, each senior gets made posters, and we get baskets of homemade blankets and goodies," said senior Rhys Layton. Layton is on the varsity volleyball team and has played for the school all four years. 
"There's always a lot of tears," Layton said.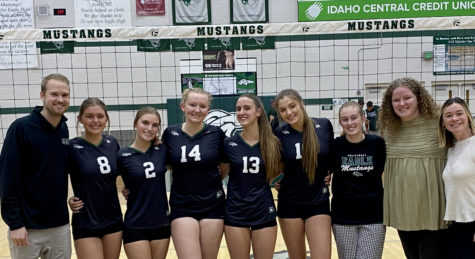 Senior night is a very special night for the athletes. It's one of the biggest games of the season. This can be emotional for many seniors as they end their high school season for the last time and prepare to go off to college. 
"I'm thinking of going to Alabama to play golf in college," said senior Kenzie Rhoden. "My dad is from Alabama, so I visit there often and have a lot of great memories." Rhoden is on the girls' golf team and loves it.  
"Every kid thinks that golf is boring, but when you get older you realize it's actually pretty fun," Rhoden said. 
Senior Grace Nelson plays on the girls' varsity soccer team and on a local club team. "This past summer, I went to Seattle with my club team for a big tournament," Nelson said. "It was really cool and a lot of fun." A lot of athletes' best memories involved tournaments.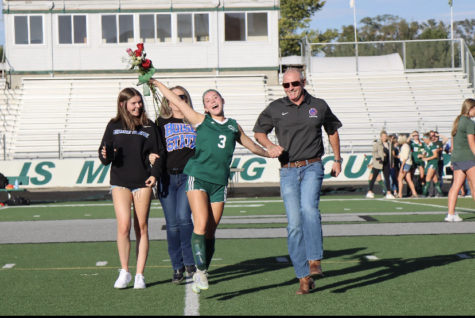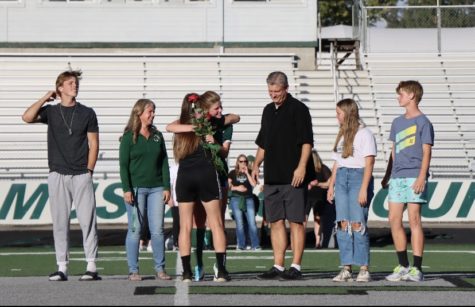 "I remember in a tournament my buddy broke a window during the tournament on hole 18," said senior Nathan Ishaya. "He didn't tell anyone. Nobody knows except him and the people he was playing with." 
Senior Claire Bodily is on Eagle High's swim team and has been on the team for all four years. "I like how we talk in the parking lot for like an hour after practice every day," said Bodily. "It is fun to hang out with everyone." 
Many of Eagle High's athletes, like Bodily, love the friendships made in their sport. 
"The travel meets are always so fun because we have both the boys' and girls' team there together," said senior Lexi Fletcher, a runner for Cross Country. "I've made many good friends." 
Other Eagle High athletes also appreciate the bonds created during the season.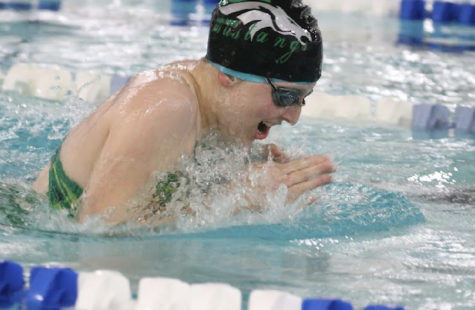 "I love the friendships I've made in soccer, especially with club," said senior Thomas Birch. "A lot of those guys are like my brothers, and I've played with them since I was like five." 
Senior night, undoubtedly, is a very big night for many of the athletes at Eagle High. This year was senior Sue Dildine's first year playing rugby, and to have a senior night was quite special.  
"Senior night was my first time really feeling a part of the team," Dildine said. "It was the first time I actually got to score a point and got a tackle."  
For athletes who've played their sport for years, senior night is an even more memorable night. 
"Growing up playing football, it just kind of feels like a second nature," said senior Roy Hull. Hull has been playing football since he was 6 years old. 
"Senior night was special because all my life playing football led up to that moment," Hull said. 
The senior athletes at Eagle High deserve recognition and support for their commitment to their sport. Make sure to show up to the senior nights for these sports and the many more Eagle High has to offer. 
Leave a Comment
Your donation will support the student journalists of Eagle High School. Your contribution will allow us to purchase equipment and cover our annual website hosting costs.
About the Contributors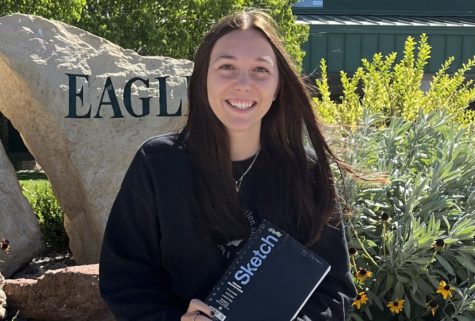 Krista Karel, Copy Editor
Hi! My name is Krista Karel, and I'm a senior this year at Eagle High. Apart from writing for the newspaper, I am in NHS and Eagle High's Earth Club....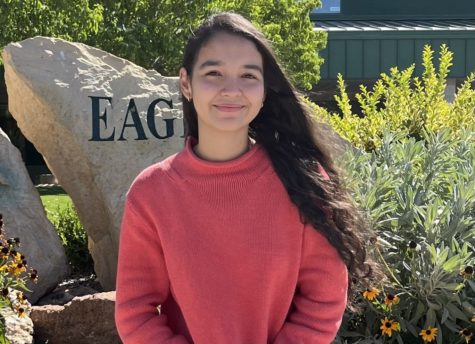 Valerie Chaves, Reporter
My name is Valerie Chaves, and this is my first year as a reporter for the Eagle High Newspaper. I like to write and one of my greatest passions is music....