Eagle High students make stylish return
A new school year brings new style trends, and Eagle High has been a fashionable place to be. Back to school is always a very exciting time, and students have been shopping in preparation of making their return to the halls. Even if school itself is not exciting to some, most students find enjoyment in being able to showcase their personal styles. One of the best parts about Eagle High is the diversity in style. 
"My favorite trends right now are fun shoes especially Jordans," said freshman Sarah Kemp. "If I had to guess what the next big trend will be, I'd say platform 70's disco boots." There is no doubt that one of the best ways to make an outfit pop is by having an eye-catching pair of shoes. Some of the most popular shoes right now are Doc Martens, Nike Dunks and, for students wanting to splurge, Golden Goose have become a popular shoe to have.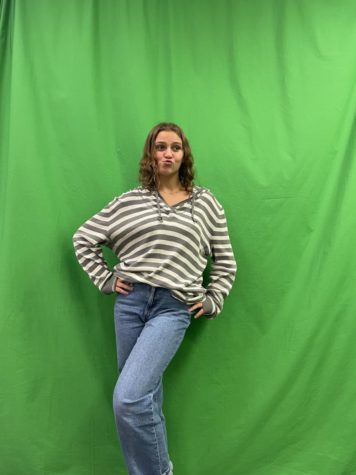 If students are asked who comes to their mind when they think of a boy with a good style, chances are that they will say senior Luca Fusco. Luca is constantly setting new trends and showing off his ability to put together some of the coolest outfits in the hallway.  
"I like wearing bigger pants, especially carpenters, such as Carhartt, South poles, Tommy Hilfiger, Dickies or pretty much any size 36-38 waist pants I find at the thrift store," Fusco said. "Most of my shirts are older/worn tees or from skate brands. I have been wearing jean shorts which I get by buying oversized pants at Goodwill and cutting them," he said. There is no doubt that thrifting is one of the most popular ways of finding cool pieces to wear. Many students enjoy cutting or adding to the clothing items they thrift in order to personalize it. 
The only thing guaranteed about fashion trends, is that they are constantly changing.  
"I would say that because the '90s/2000s era is back right now, I think that within the next 10 or so years, clothes will start to slim back down, reminiscent of the 2010s," Fusco said. "I draw almost all of my inspiration from the skate scene and what my friends are wearing. I really like the NYC skate scene fashion in particular." There is no doubt that skatewear has become one of the most popular trends among students.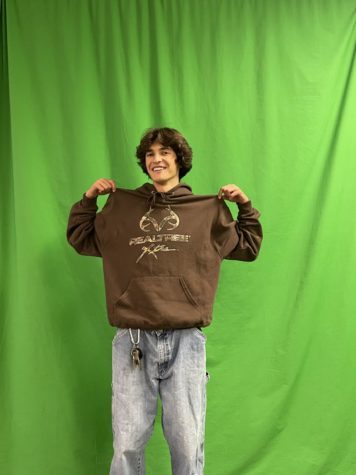 One trend that is growing rapidly in popularity is flare pants. Many girls have been wearing flared leggings and jeans.  
"I would say my favorite fashion trend right now is wide leg pants, whether they are denim, leggings or a fun design, I think they are adorable and can go with pretty much anything. My personal favorite is to wear a fun-colored wide leg jean and an oversized t-shirt with it," said senior Avery Charles. Many girls are able to watch out for these new trends thanks to their siblings.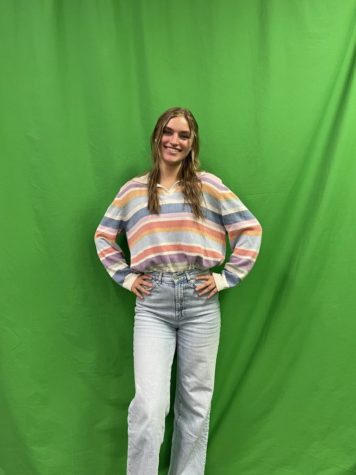 "I look up to my older sisters for style inspiration," said freshman Norah Bush. Some of the most influential celebrities in the fashion world right now are models Bella Hadid, Kendall Jenner and Hailey Bieber. They favor classic menswear pieces like sweater vests, sneakers and baggy trousers. They often pair these with sheer tops and vintage finds. Their style has a certain allure that will make people want everything from cargo pants to Ugg slippers and tiny sunglasses.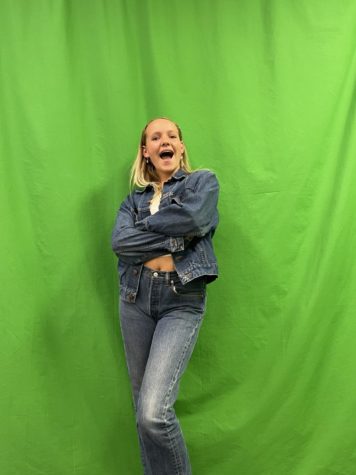 "I get a lot of my fashion inspiration from Pinterest," said senior Brecken Hardy. With apps like Instagram and VSCO, trends are constantly changing. People are able to post their outfits and link where they bought everything from. This has escalated high school fashion which has led to style becoming a major passion for students.  
As the year goes on it will be interesting to see how trends change and new fashion influences come to light.  
View Comments (1)
Your donation will support the student journalists of Eagle High School. Your contribution will allow us to purchase equipment and cover our annual website hosting costs.
About the Contributor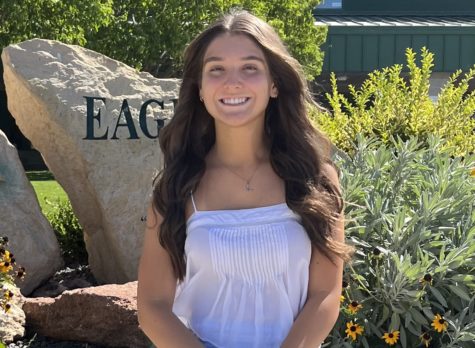 Liv Baker, Photographer
Hi, my name is Liv Baker, and I am a senior at Eagle High School. I am the student body Co-President and I also play lacrosse! This is my third year on...