Eagle High students bring on the spring styles
Spring has arrived, and the Mustangs are showing off their favorite new styles this season
With the weather warming up, the students of Eagle High are transitioning into a new season of outfits. It is that time of the year when students can wear shorts, skirts and dresses. This spring, Eagle High students are bringing in the cutest new trends.  
"Right now, my favorite trend to wear is pastel colors," said senior Kate Mahoney. Pastels are a popular trend every year. Students love to wear the fun spring colors that never go out of style.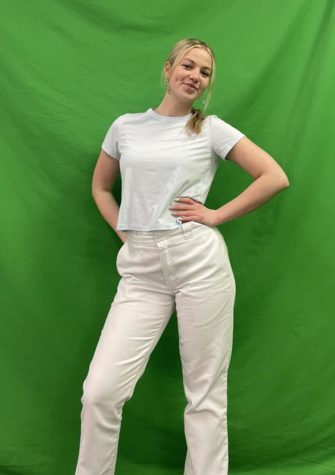 "I love to match my shoes to my top and wear bright colored pants," said freshman Presley Deck. "I love to shop at Billabong and other surf brands because their clothes fit the beach style that I like." Deck is always wearing the cutest outfits that showcase her California roots. 
This season, Barbie pink has been one of the most popular colors to wear. It first gained popularity thanks to the photos of the characters on the set of the upcoming Barbie movie. Since then, it has been a staple color in all the new collections for spring and summer. 
"My favorite trend right now is dressing up my sneakers," said sophomore Addi Petrilli. "My favorite place to shop is my mom's store in downtown Boise." Petrilli's mom owns Fancy Pants. This boutique carries the current trends and you cannot go wrong with anything you buy there.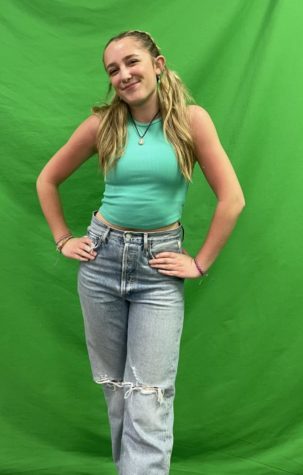 Every year, there are celebrities who win best dressed and are constantly being watched for their style. Right now, some of the biggest names in fashion are Hailey Bieber, Alix Earle and Bella Hadid. Thanks to social media, it is easy for people to follow what these celebrities are wearing. There are many Instagram accounts that are dedicated to posting their daily outfits and breaking down where the clothes can be bought. 
As the spring settles in, it will be interesting to see what other trends emerge. One thing that is for certain is that the Eagle High hallways will be showcasing all of these fun new trends.