Former four-time Formula One Champion Retires
    The Formula One world of racing is changing as people know it. With new technology, most people don't even call racing a skill or a true talent anymore. One man who lived through all the changes in the racing world is the four time Formula One champion Sebastian Vettel. Sadly, this long time Formula One driver has announced his retirement.  
Vettel started racing in Formula One in 2008. He raced for the for Torro Rosso team his first year. In 2009, he was promoted from the Torro Rosso team to the Red Bull Racing team. From 2010 to 2013 he won four consecutive world championships in a row. In 2010, when he was 23 years old, he set the world record for being the youngest driver to win a Formula One Championship.  
In 2015, he left Red Bull Racing and signed to Ferrari becoming Mercedes' biggest threat. While racing for Ferrari, he didn't win any championships. He came close to winning in 2017 and 2018 when he got second place in the world championship. He almost took the title away title from Mercedes driver Lewis Hamilton.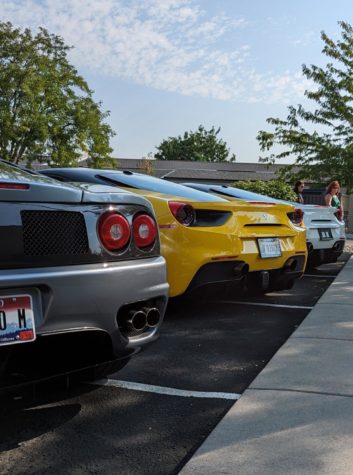 For the 2021 and 2022 race seasons, he left Ferrari and was replaced by former McLaren driver Carlos Sainz. He signed to Aston Martin Formula One team for his last two racing seasons of Formula One.  
According to www.sportingnews.com, Vettel said, "I love this sport. It has been central to my life since I can remember. But as much as there is life on track, there is my life off track too. Next to racing, I have grown a family, and I love being around them…My passion for racing and Formula One comes with lots of time spent away from them and takes a lot of energy." One of the reasons he is leaving the sport is to spend more time with his three sons and his wife.  
Vettel has gotten very popular over the last 14 years of his racing career and has grown a very big fan base. Many fans were sad to see him announce his retirement. He set the world record for being the youngest Formula One driver to win a world Championship and his legacy will be one of the greatest ones to ever go down in racing history.