Eagle High's quarterback Jake Longson comes back from gruesome leg injury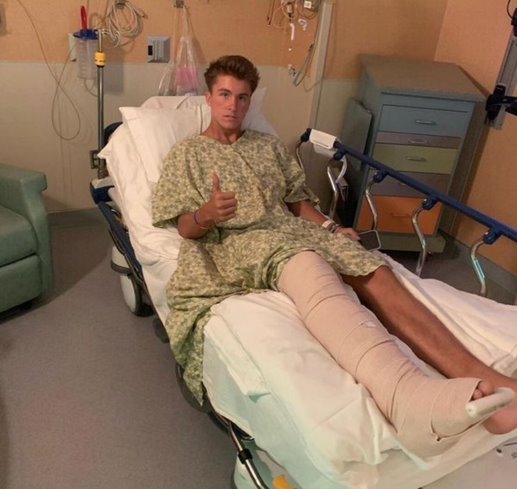 The beginning of football season last year looked a little different than usual. The team came into the season without their star quarterback senior Jake Longson and their whole entire game plan had to change. 
In the summer of 2021, Longson was in McCall, Idaho with his family going on a casual dirt bike ride. Longson came around a corner too aggressively and lost control and ended up hitting a tree. 
The accident ended up breaking Longson's tibia and fibula. Longson was out for a staggering five months. Longson had to get an iron rod put into his leg during his tough recovery. The rod was there to help his leg heal and get back to its original position. 
Through Longson's recovery, he had to go through tough physical therapy. 
"Physical therapy was hard. We would work for hours on end, and there was never an easy day," Longson said. 
Now that Longson is back for his senior year, he is looking to help the Eagle High football team to a great season.  
"I'm excited to be back on the field; It wasn't easy being off it for such a long time" Longson said. 
Eagle High's football team lost many good players from last season, but they're still trying to make a run at the district and win a state title this season.  
So far, through a rough start losing two of their first three games, the football team is hoping for a big comeback into the later parts of the season and are confident there will be more victories in the future.