There are many different awards that MLB players can win based on their performance during the season, and these awards are a big deal for players. Typically, if a team has multiple award winners, they are considered a strong team.  
Each division in baseball has separate awards, the most important award is the Most Valuable Player (MVP). The MVP award is typically awarded to the player who helped make the biggest difference on their team.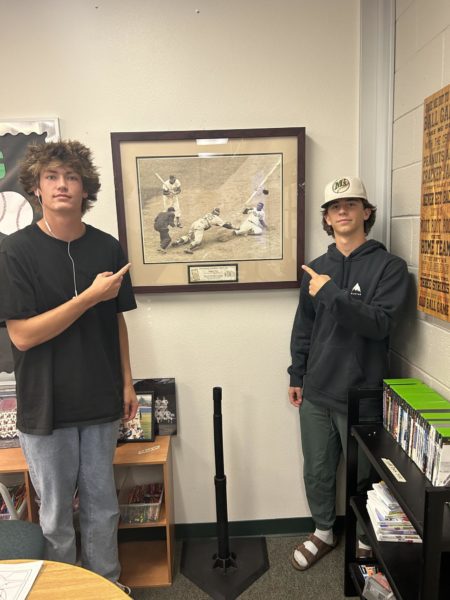 The American League MVP is predicted to be Los Angeles Angel of Anaheim Shohei Ohtani. Ohtani is the only player in baseball that both pitches and hits. Ohtani had a 10-5 record on the mound with a 3.14 Era. Not only was he one of the best pitchers in baseball he also was one of the best hitters in the whole sport. Ohtani led the American League with 44 homeruns while posting an impressive .304 batting average which is currently fourth in the American League. Another player who could win the award is star shortstop Corey Seager of the Texas Rangers. Seager has battled through injury this season and missed some time which could hurt his chances at winning the American League MVP award. 
"Shohei Ohtani will win MVP," said junior Trevor Kadlec. 
Story continues below advertisement
The National MVP race is a very close race with multiple players who could take the crown. Mookie Betts, Freddie Freeman and Ronald Acuna Jr. all have a good chance to win the award. Freeman who is on the Los Angeles Dodgers is currently hitting .331 with 29 homeruns which is definitely a top three finish for MVP. Betts, who is also on the Dodgers, is hitting .307 with 107 runs batted in and 39 homeruns. He is putting up these statistics while playing gold glove defense in right field. The most likely MVP is Atlanta Braves outfielder Acuna Jr. who is hitting .337 with 41 homeruns, 106 runs batted in and 70 stolen bases. Acuna Jr. is the first player of all time to have 40 homeruns and 70 steals in a season. 
"Ronald Acuna Jr. is doing things that have never been done before," said junior Greyson Dejulio. 
The MLB is filled with loads of young talent. It is exciting to see what all these stars will do in the future.