Over the summer Eagle High gained 13 amazing staff members ranging from math teachers to library assistants.  Stampede News asked each staff member their name, hobbies or things that are important to them and what makes them excited about this year.  
Here were their responses: 
Story continues below advertisement
Meagan Beals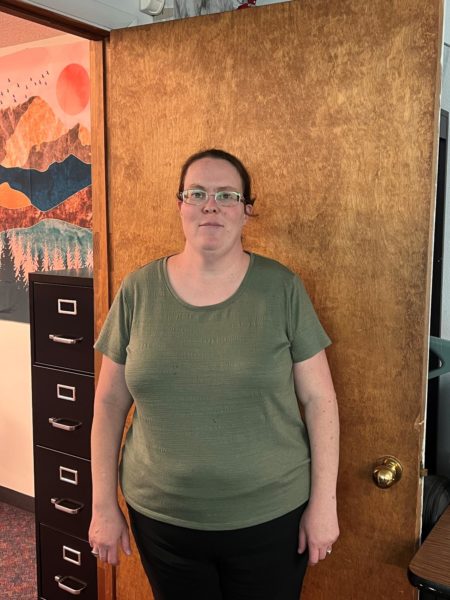 "My name is Megan Beal and I currently teach Life Skills Math, English Support 1, and Vocational Skills. My hobbies include reading, swimming and going on long walks. I am excited to help support my students and to watch them learn and grow this school year."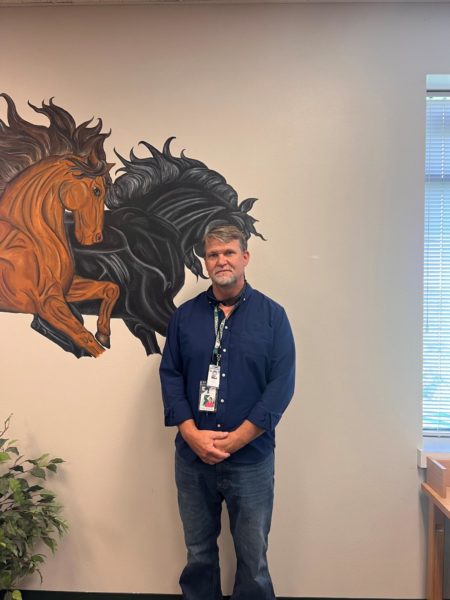 Coby Bishop
Coby Bishop, and I am a paraprofessional in the special education department, specifically the 18-21 program. My hobbies include any kind of motor sports, especially those on two wheels. I like to hunt, fish and camp with my wife and our three sons. I recently retired as a law enforcement park ranger after 30 years with the National Park Service. I am excited to be part of the Mustang family and look forward to the next chapter in my professional life helping students become as independent as possible."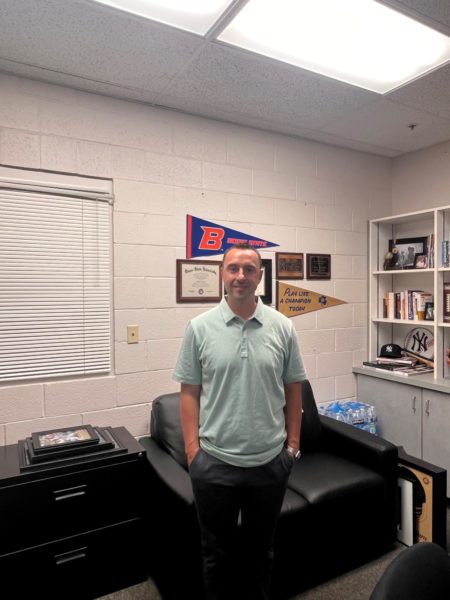 Tony Brulotte 
Tony Brulotte is Eagle High's new Athletic director and some hobbies of his consist of spending time with his family, golfing, boating and watching sports. He said, "I'm excited to be a part of such a great culture and team at Eagle High School! I look forward to watching all of our student-athletes, and students who participate in activities, compete at a high level and represent Eagle High School!" 
Melanie Clark  
"I teach Parenting & Child Development and Teen Living. I love to be outside, hiking, biking, kayaking, riding our SXS. I also love ABBA and anything 'Mamma Mia'. I am married, I have four kids and one grandson, spending time with them is very important to me. I'm excited to teach high school this year.  I taught junior high for the past eight years, so I'm excited I finally got to "graduate" from junior high and teach high school. three of my kids graduated from Eagle High, so I've spent a lot of time at EHS and I'm glad to be back!" 
Steven Corder  
"I love cats, traveling and spending time with family and friends. I am excited for this year because of the spirit I've seen amongst staff and students. I'm thankful to be a part of it!"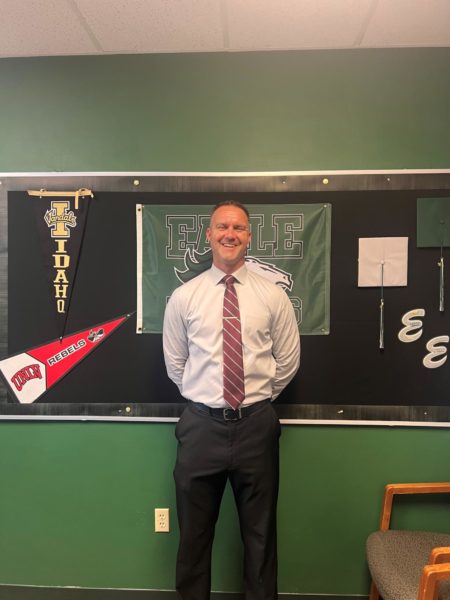 Jeff Lamping 
Jeff Lamping is the new 2023 Freshman Assistant Principal. Some of his hobbies include: Golf, fishing and spending time with his family. He said that he's excited about "Beginning a new challenge at Eagle High School. I look forward to working with the staff and students and making it a great year for everyone."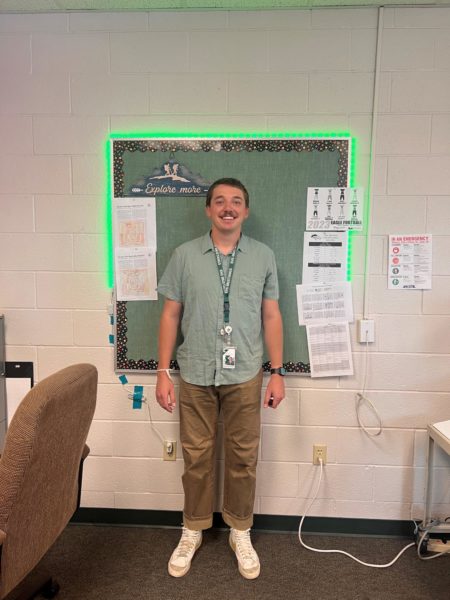 Matt Miller 
"My name is Matt Miller and I teach math, more specifically Math 1 and 2.  I played lacrosse at Boise State for 4 years, I love to backpack and be outside! I am excited to meet all kinds of new people this year and am excited to get to understand more Eagle traditions!"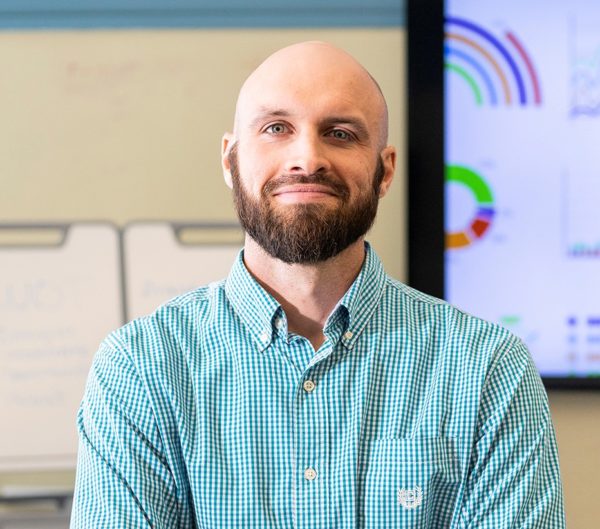 Austin Rogerson 
"[I Teach] Business and Marketing. My family is of utmost importance to me; I have a wonderful wife who teaches art here at EHS, and two kids ages 1.5 and 4.5. In my spare time, I enjoy anything on trails: mountain biking, running, hiking, backpacking, in the great outdoors (camping, hunting) and sports – mainly soccer! What makes me most excited about this year is starting a new chapter with my family and in my teaching career!"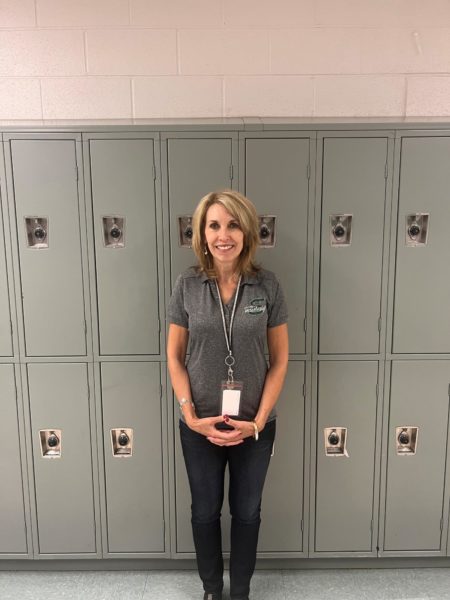 Janiece Scozzari 
 "I am the school psychologist here, so I don't teach any classes. I love reading, baking sweet treats, walking, working in my garden and generally just being outside.  I love camping, and the best is sitting by a campfire or firepit enjoying friends and family in the great outdoors!  I love all animals, especially my two new adopted kitties, Sammy and Sophie.  They are hilarious!  And I'm obsessed with flowers in pots, bright hanging flower baskets, roses, etc, anything flowery that is bright and colorful! What makes me excited about this year is to be a part of the EHS family. Everyone here including our wonderful administration, counselors, teachers and all staff are very student-centered.  My goal is to support all students in becoming functional and well-rounded young adults that are ready to take on life's challenges after graduation and be successful on whatever path they choose."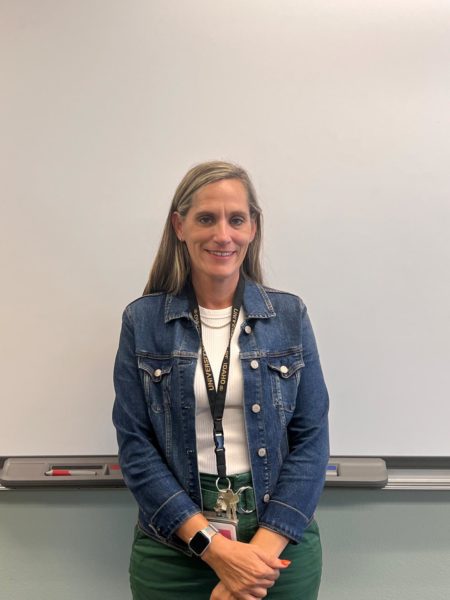 Sarah Weak 
"I teach Math II. I enjoy spending time with family, building things (furniture) and being outdoors. I love helping students learn and becoming the best they can be. The students here at Eagle are great and I enjoy being here."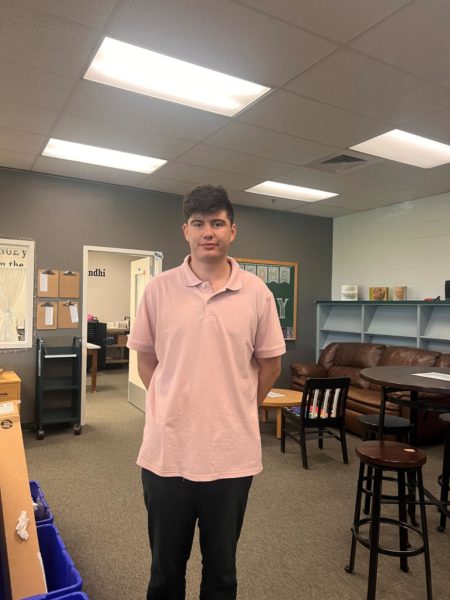 Maxwell Yankocik  
As many Mustangs have seen Eagle High has a new library assistant named Maxwell Yonkocik. He enjoys reading and sports. He said, "I am excited for my first year at school".