The artists at Eagle High are back at it, and excited to get creative as they painted this year's parking lot. This tradition allows Eagle High to spotlight their seniors in their last year of school by allowing students who purchase a spot to paint it. These parking spots are very personalized and a great way to express unique art styles.   
One senior spot that stands out is senior Madalynn Ortiz's. She created her parking spot out of her love for true crime. She wants to become a forensic anthropologist when she is older.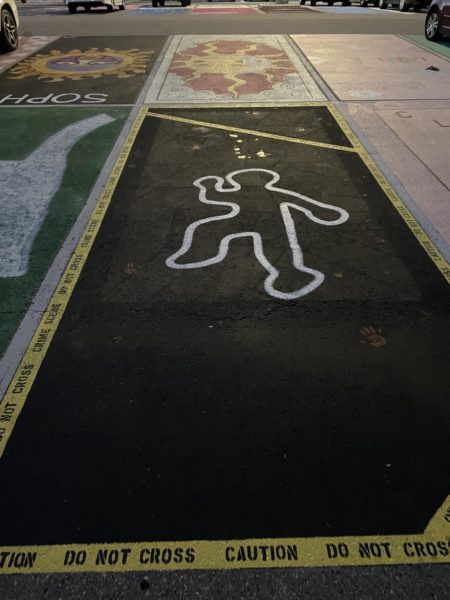 Story continues below advertisement
"The outline is my body, and the handprints are those of my friends and family," said Ortiz said. Ortiz used her parking spot to show her interests in life and was even able to involve her friends and family to help portray this. She loves the result and believes this spot is unique to her and what she loves.  
Another student that put a lot of time and thought into her painted spot is senior Gianna Sprott. She created her parking spot based off the 1989 Taylor Swift album. She wanted to make it more unique to her in her last year at Eagle High. To do this, she changed the artist of the album to be her name and the name of the song to be "Welcome to Senior Year". She painted the album cover to look more like her instead of Swift and the date to be 2024 instead of 1989.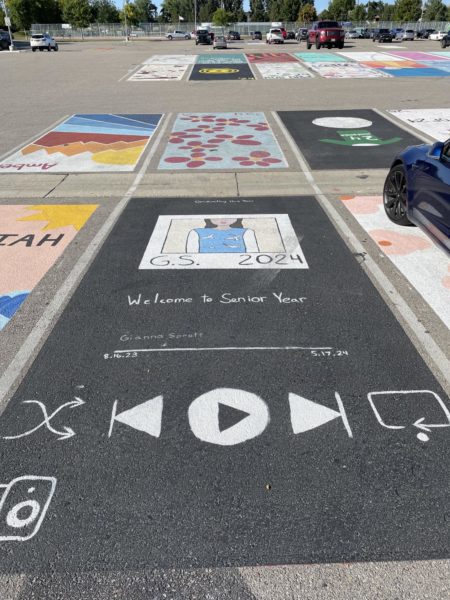 "Taylor Swift is my favorite artist, and I wanted my love for this album to really show in this painting," Sprott said.  
The parking spots are a great way to let the artists of Eagle High shine at the school.