The first performance of the Eagle High Sonous choir took place in the auditorium on Aug. 29. The top auditioned choir sang for the lieutenant governor with the school administration giving them the opportunity to perform that night. 
"I think the audience liked it, as we were walking back, I heard parents and people there saying that we did a good job," said senior and member of the choir Ryker Leach.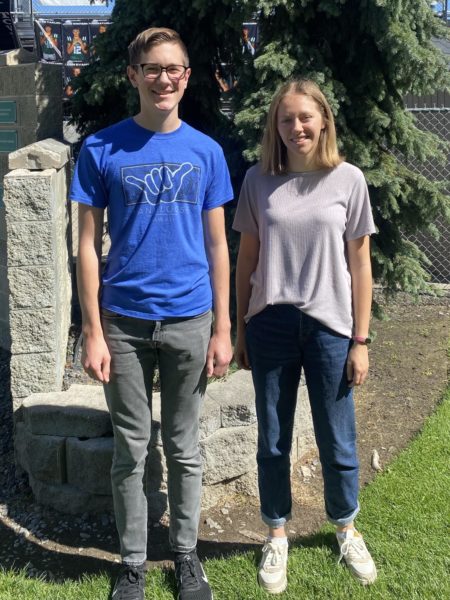 The students of this choir are full of talent and their voices are not the only thing that makes them stand out. Their culture and the way they treat and include others shows; to be able to perform beautifully, they have to spend a lot of time together, which also makes the bonds of the group grow. 
"My favorite thing about choir is that we have a culture where everyone accepts each other by being kind," said senior and choir member Carolyn Baird. "I like that we get to sing together, work in the music and have fun at the same time." 
Story continues below advertisement
Other students in the choir feel the same way and agree that by gaining new people the choir becomes stronger and the confidence can be felt more thanks to everyone's friendliness. Mr. McMullen, the choir teacher, also puts a lot of dedication into this choir and always looks for ways that they can learn and put enthusiasm into what they sing. 
"I like the social aspect of it and the friendships that we make during class and outside of class too," Leach said.  
Being in Sonous requires a lot of commitment and dedication; current choir members are prepared for this year and everything that will come with it. They are looking forward to this year's performances and most of them are excited to improve working together while enjoying their time.