The MLB season is more than halfway done. Some teams have done far better than fans expectations and some have done much worse than expected. Along with that some players have shined while others have found themselves struggling.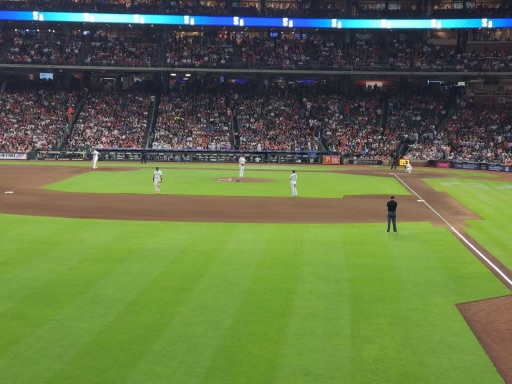 Every year, there is a dark horse team that comes out of nowhere and shocks the baseball world. Last year, it was the Philadelphia Phillies, but this year it's the Baltimore Orioles. Before the season started, many would have chosen the Orioles to be third place in the American League East. The Orioles have gone absolutely beyond expectations having the best record in the American League. Led by slugging catcher Adley Rutschman, the Orioles have an 91-53 record.
"I think the Orioles are really going to surprise people in the playoffs because they are loaded with young talent," said junior Greyson Dejulio. 
While the Orioles might be the front runner to win the American league, the Atlanta Braves seem to be the front runner to win the World Series. 
The Braves seem to be just running laps around everyone else in the MLB. The Braves have the best record in baseball at 95-50. They are led by superstars Ronald Acuna jr. and Matt Olson. The Braves have all the tools to win the World Series. Acuna Jr. is shattering records with the Braves explosive offense. 
According to thewashingtonpost.com "Atlanta leads the second-place Phillies by 15 games in the NL East heading into a four-game series starting Monday in Philadelphia. If the Braves win three of the four, they would assure their sixth straight division title." 
Another powerhouse team is the Los Angeles Dodgers. They are led by superstar outfielder Mookie Betts and slugging first baseman Freddie Freeman. The Dodgers have a good pitching staff to go with a great lineup that can score runs against even the best pitching in the league. 
Another team that can make a deep postseason run is the Houston Astros. When talking about postseason experience, no team has as much as the Astros. The Astros have a solid starting rotation to go along with a star-studded lineup. They are led by big lefty bats Yordan Alvarez and Kyle Tucker. The rotation is headlined by Justin Verlander and Framber Valdez.  
There are many other teams that have a good chance when the playoffs roll around such as the Tampa Bay Rays, Texas Rangers and the Seattle Mariners. This year's playoffs will be as crazy as ever. 
Story continues below advertisement