Girls' lacrosse has started, and the girls are ready for the season
The girls' lacrosse team has started this season off with a lot of effort and passion. The season started at the end of February, and the team is excited to keep having fun as long as they play and work hard together.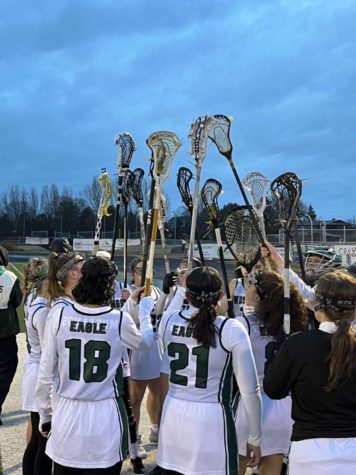 They've had a great season so far and they practice every weekday from 5:30 to 7:00 p.m. They are pumped to be back out on the field and keep the energy up in each game while playing their hardest.
"The season started awesome; it was really cold but that made us into better players," said junior and team member Laney Madarieta. "We have such a strong team bond with all the girls, and everyone is so tight."
They've played against Middleton, Mountain View, Timberline, Vallivue, Rocky Mountain and Owyhee High, with only one loss. They have been victorious in most games, and according to their captain, it takes dedication outside of practice to better themselves.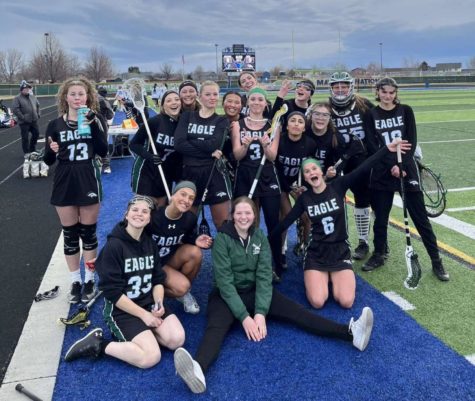 "Lacrosse is easy to learn but hard to master," said junior Alyxis Fransen, who is the captain of the girls' lacrosse team. "My teammates are the ones that have my back throughout the whole game, and we support each other in everything we do."
Their great unity and dedication have made them successful in their games. Lacrosse is a game that requires many skills such as communication, teamwork and positive enthusiasm, and these girls have shown enough passion and participation to continue enjoying the season.