Seniors make plans for after high school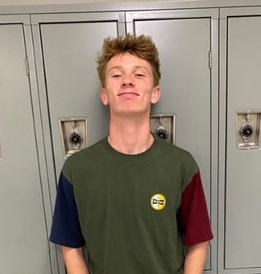 Senior year is ending, and it can seem scary to some students but also exciting to others. It is important to have a plan in place for what happens next after graduation, and seniors from Eagle High have their plans set.  
"I'll probably just stay here for the summer and then I'm going to school down in Utah," said senior Bess Moore.  
College is usually what students do once they graduate high school, whether students go to college here in Idaho, or out of state. It is a great option when it comes to stepping into the next stage of life.  
"I plan on serving a mission for my church. I am going to be getting my call in the next couple of weeks, and then, I will leave in August," said senior Scott Pattee.  
Serving a mission for a church is a thing many students do after high school. It can strengthen abilities to live alone and it can help a person learn things about themselves that they never knew about. Serving a mission seems to be a very popular choice for seniors of the 2023 class.  
"I just got my mission call to Chile and I leave in July and I am super excited to go," said senior Landon Ririe.  
The future always seems to be a scary thing to walk into after high school but with options like college, a mission, the military and much more can help all seniors feel excited and ready to start the next chapter of their lives.