Intramural sports would be a great addition to Eagle High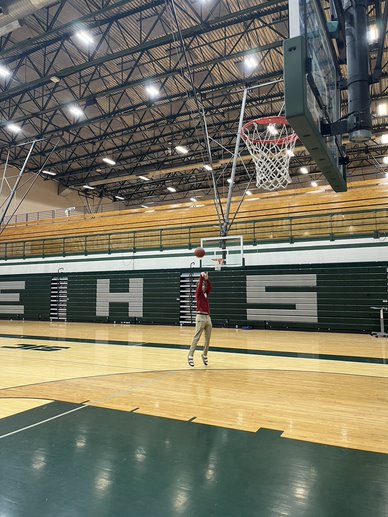 Many students at Eagle High participate in the various athletics provided. However, there are many people who would like to participate in these sports but without having the pressure of a varsity, extramural sport against other schools. 
This is why adding intramural sports to Eagle High would be a great idea. People would be able to participate in sports that they think would be fun without any of the additional stress or pressure. 
Intramural sports are when a school or organization, instead of having one team playing teams from other schools, has multiple teams that play each other, keeping everything within the school. This way of sports invites people who aren't as serious about the sport to come play if they would like.  
"I think intramural sports are a great idea," said junior Jill Gertsch. Gertsch currently plays on the JV tennis team. 
"It's nice to just learn how to play and not have to worry about winning every match," Gertsch said. 
Having intramural sports at Eagle High allows for students who don't want a huge commitment to still be able to participate in school sports if they want to. This is big, since many students have busy schedules, balancing school, part-time work and family time all at once. 
With extramural sports comes the strain of trying to be the best, and one way is through trying out. 
"I feel like when kids have to try out for things, they get nervous and don't want to do it," Gertsch said. Intramural activities usually take this aspect away, allowing anyone to join the team who wants to. 
Having intramural sports at Eagle High will open opportunities for students who don't want the additional commitment to participate more in the school in a less stressful way.