Eagle High students are excited for this year's Battle of the Bands
"Battle of the Bands is a concert and competition of unofficial student music groups here at Eagle High," said teacher Layne Ward. "It ranges from Jazz to Punk music genres."
A very common question is when Battle of the Bands is occurring. It will take place on March 10 in the Eagle High cafeteria at 7:00 p.m. Students can attend and bring a friend. It should be filled with music and lots of fun.
Battle of the Bands has not always been an annual event.
"Last year we restarted an annual event after 18 years. We hope to make it an ongoing tradition," Ward said.
For those who have a band or are wanting to join a band and compete, there is a QR code hung up in the hallways that can easily be scanned to sign up.
Ward is doing most of the organizing, and the Japanese Club will be sponsoring it.
"Last year we had eight bands. This year we hope to have about that number," Ward said. The more bands that attend this event, the more fun will be had.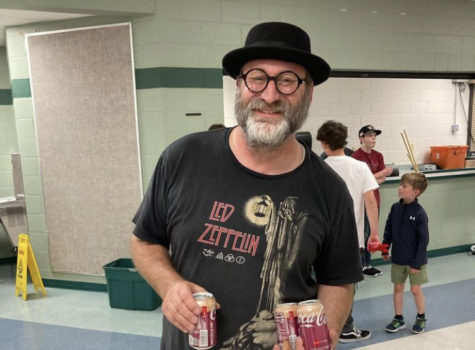 "We set up multiple stages in the social center that rotate around the room, so we don't have breaks while bands setup or tear down," Ward said. Each band will come beforehand and set up the stage.
"The audience rates the bands on their cell phones," Ward said. This is a very effective idea created by Battle of the Bands to have audience rate the bands performance through their own devices. The results are shown anonymously.
Last year, many people were said to have had a great, fun and a positive experience when attending Battle of the Bands. It is only once a year, so everyone should make sure to be there.