Seniors start to decide on colleges as graduation nears
Decisions are waiting around every corner during senior year. Being a senior means that one must answer the same question over and over: "What are you going to do with your life after high school?"  
Dealing with the plethora of family members and friends bombarding with questions of what is to come next can be overwhelming and stressful for those who are still trying to decide what they want to do but going to college is one of the most exciting times in one's life, and as the 2023 graduation date closes in, Eagle High seniors are starting to make their college decisions.  
"I would really like to go to Gonzaga University in Spokane, Washington to take part in the medical program there," said senior Sarah Swanson. "I am really excited to go and I love the student life there." Swanson has been a student at Eagle High for all four years and feels very prepared to take on the next chapter in her life.  
With the variety of college options, it is super interesting to see where everyone decides to go.  
"I am planning on going Salt Lake City to attend the University of Utah," said senior James VanLooy. "I want to major in history and am really excited."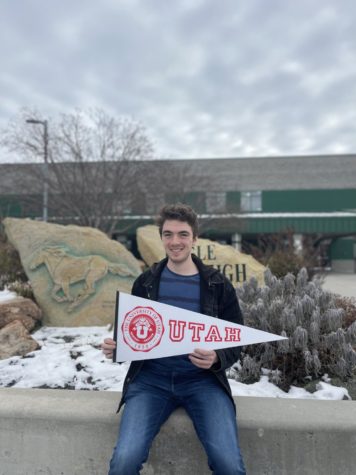 No matter what students are interested in pursuing, they will find an option that feels right to them. Some may be more geared toward athletics, while others look for academic or artistic opportunities. The wide variety of college options helps high school seniors in the transition of leaving home. An Eagle High student who is taking on college with a more athletic approach is senior Grace Nelson. 
"I am going to Point Loma Nazarene University in San Diego, California to play soccer," said Nelson. "The campus down there is amazing and there is great team chemistry." Nelson plans to further her academic career by majoring in either business or communication.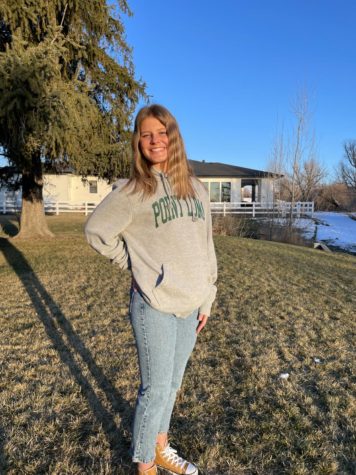 Leaving high school can be a stressful change for many people as they find what feels right, whether it be college or something else. If someone is unsure on where they want to go yet, the Eagle High career center is a great resource.  Everyone deserves to find what they love.