Eagle High students share their best memories of 2022
This past year was full of great memories
As the new year starts, many have spent time looking back on some of the best moments of 2022. The past year has proven to be memorable to many of Eagle High's students.
Some of the best memories of the year for many students started on the very first day. For sophomore Rylan Andrus, the exact moment 2022 began was his favorite.
"For New Year's going into 2022, I went skiing and watched the fireworks from the mountain side," Andrus said. "It was very fun, and I got to spend a lot of time with my family."
Other students spent time with their family.
"My favorite memories were family trips," said senior Avary Hales. "We went to Mexico, and that was fun."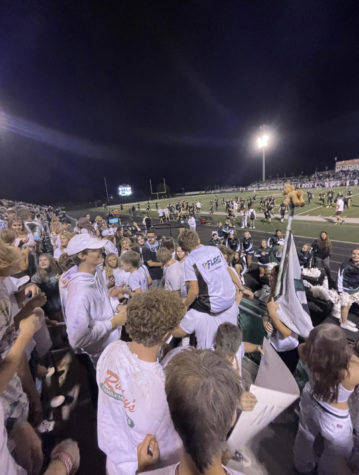 Taking vacations were a very big part of 2022 for many, especially since COVID-19 put many trips on pause for the past couple years.
"I went to a Harry Styles concert with my friends in LA," said junior Josie Nichols. Many Eagle High students traveled out-of-state to see Styles perform this past year.
Some students had memories relating to the school that stood out to them.
"Football games were cool," said freshman Elizabeth Malan. "I walked in the homecoming parade, and it was pretty fun." Watching Eagle High's football team play last season created unforgettable nights for many.
"Over the summer, I went to Arizona with the basketball team," said senior Landon White. White and the team played basketball there, and it was a great experience for them.
Overall, Eagle High is full of plenty of students with amazing memories of 2022.