Eagle High has a very interesting 27-year history
The first high school in Eagle, or any school in Eagle for that matter, was built between 1900 and 1904. This school was called the Enterprise School. Much of the history of the Enterprise School was not documented, though, and it is unclear where the Enterprise School was located and when it was put out of use and replaced. After this, many other schools and high schools sprung up within Eagle including the Eagle Grade School. This school housed elementary, middle school and high school students at one point or another. The Eagle Museum claims that this school was demolished in 1959 and was reconstructed as the modern day Eagle Elementary School off of Eagle Road. There were also at least two schools in Eagle called the Eagle High School, with the first one being in service from the 1920s until the late 1930s, and the "new" Eagle High School was constructed in 1940. It is unknown where these high schools were located, and what the fate of these schools was. 
"Back then [in 1995] there were more horses in Eagle than people," said teacher Mark Snodgrass, who has been working at the modern Eagle High ever since its opening in 1995.  
When Eagle High opened in 1995, it is reported that about 1,200 students were enrolled at the time of the opening. Currently, about 1,900 students are enrolled at Eagle High. It is also reported by multiple teachers that when the school was first opened, there was no green stripe around the outside of the building. This led many locals to believe that it was a new prison or legal facility due to its shape and lack of color. The decision to add the green stripe to the outside of the building was made so the building would look more school like, and this decision was not made until one or two years after opening. As for other things, the outside portable classrooms were not present during opening, and much of the sporting facilities were funded primarily by donations. Eagle was also the first school in the area to have a turf football field, which it replaced its grass field with in the mid 2000's. At the time of opening, Eagle High was the nicest and newest school, and other schools in the area such as Rocky Mountain High School were not built yet. This explains Eagle High's somewhat high enrollment of ~1,200 students during its opening.  
"I have taught couples in high school which now have children I teach, I have taught generations…" Said Snodgrass. He joins a small list of a few other teachers who have been teaching at Eagle High since it's opening in 1995. Throughout the past 27 years Eagle High has had a rich and eventful history.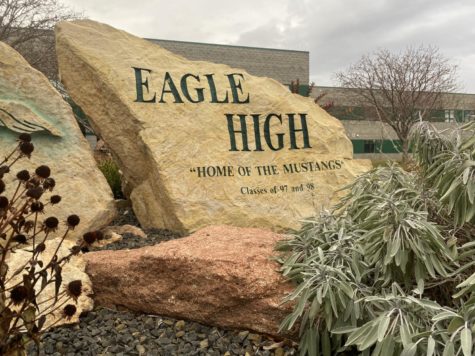 Leave a Comment
Your donation will support the student journalists of Eagle High School. Your contribution will allow us to purchase equipment and cover our annual website hosting costs.
About the Contributor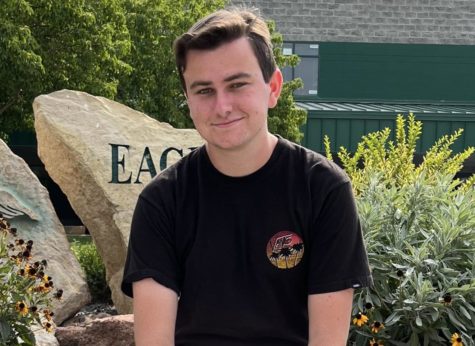 Sean Asay, Photographer
Hi! My name is Sean Asay and I am currently a junior at Eagle High. I am a photographer for the Eagle High Newspaper and this will be my second year on...