It's time for a check up
The NFL Regular Season is coming to a rapid finish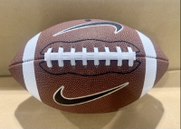 So far, the NFL season has been a trainwreck for some teams, while others have found gold. There have been many teams that have been real contenders, and others that people call pretenders.  
The major news from the season includes teams that people thought would be great but have fallen from expectations. The Green Bay Packers, Tampa Bay Buccaneers, Los Angeles Rams, Denver Broncos, Arizona Cardinals and the New Orleans Saints all fall under this category. All these teams have one thing in common: Great free agent signings have not been playing great. The Rams, Broncos, Saints and Buccaneers had great free agency, but the players that they signed have not been playing well. The Saints signed Tyrann Mathieu, a great safety for the Kansas City Chiefs during free agency. Mathieu has yet to perform at the level he did last season. 
The Denver Broncos have been the biggest disappointment so far. 
According to foxsports.com, "The Broncos went all-in on what they thought was a Super Bowl-caliber roster, essentially compromising their future to acquire a franchise quarterback in Russell Wilson. But that has blown up in their face." They spent a lot on free agency to be second to last in the division. 
The teams that have been the most shockingly good this year have been the two New York teams, the Giants, and the Jets. Both teams have not made the playoffs since the early 2010's and now they have been taking the league by storm. Both had great draft picks in Kayvon Thibodeaux for the Giants, and Ahmad (Sauce) Gardner for the Jets. Both play on the defensive side of the ball and have been huge contributors to their team's success this season.  
According to espn.com, "He (Kayvon) did what he has done all season — settle in and do quality work, including hauling in his second interception of the season. His completion percentage against over expectation is minus-10.1%, per NFL Next Gen Stats." Kayvon has also been putting in work. 
According to nypost.com, "One week after he clinched a victory with a flashy strip sack that led to a fumble recovery, Thibodeaux did the dirty work. He covered 67.1 yards to catch up to Etienne — the 12th-longest run for a tackle in the NFL this season, according to NextGenStats." 
So far, the NFL has been a weird season but also very interesting to watch. Fans can't wait until the playoffs to see which teams will get the Lombardi Trophy.