Eagle High students share their favorite winter activities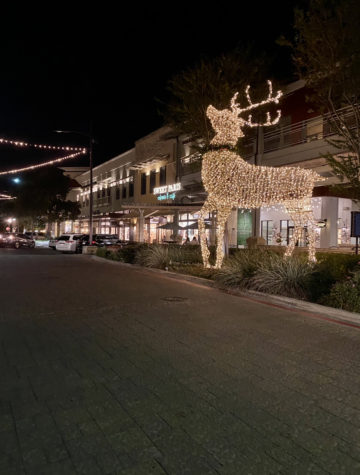 As the weather gets colder, many students from Eagle High can't wait for the winter season to begin. With a new season comes new activities, sports and traditions.
"My favorite thing to do during Christmas season is go skiing, watch Christmas movies and drink hot chocolate," said senior Edie Hurst. With the temperature outside getting colder, warmer drinks like tea and hot chocolate become more popular, as well as desired.
More students from Eagle High enjoy hitting the slopes in the wintertime.
"My favorite thing to do in the wintertime is go snowboarding with my friends," said sophomore Addison Bode.
"I enjoy snowboarding with my family in the winter," said junior Makeo Sneddon. Skiing and snowboarding is available at Bogus Basin, Tamarack Resort, Brundage Mountain Resort and Sun Valley Resort.
Winter is a great season to spend quality time with family. It is a time to make traditions and memories that will last forever with loved ones.
"My favorite winter activity is sledding on the Eagle Hills Golf Course," said sophomore Jack Gochnour.
There are many more fun things to do this winter. Ice skating at the Village at Meridian is always a popular activity. There are also plenty of places to drive through or go to see Christmas lights. For those who don't want to be in the cold, baking something warm and yummy is always a good choice. Another idea for staying warm is decorating one's house for Christmas. This winter season everyone should try one of these winter activities and enjoy time with friends and family.