NFL ends Pro Bowl after 72 years
Fans are upset with the change
The NFL Pro Bowl has been a statement in football since 1951. Just this year, the NFL changed the Pro Bowl game and is now making it a skills challenge event. Many players are unhappy with the sudden change in the event since it was an achievement for current players to participate in the game.  
According to sportingnews.com, "The league is replacing the Pro Bowl with the Pro Bowl Games, which will be a week of skills competitions leading up to an AFC-NFC flag football game the Sunday prior to the Super Bowl."  
Fans of the NFL were looking for a change in the pro bowl for a while. Many people thought that the Pro Bowl seemed lazy and not fun to watch anymore. "I mean it was already kind of like flag football," said sophomore Jacob Roberson. "Nobody really took the game seriously like they used to do."  
The Pro Bowl started in 1951 to replace the former all-star game that the NFL experimented with from 1939 to 1942. The first official game was played in January of 1951 that had players from the American/Eastern conference against the National/Western conference. From 1970 and up until 2017, the Pro Bowl's official name was the AFC-NFC Pro Bowl.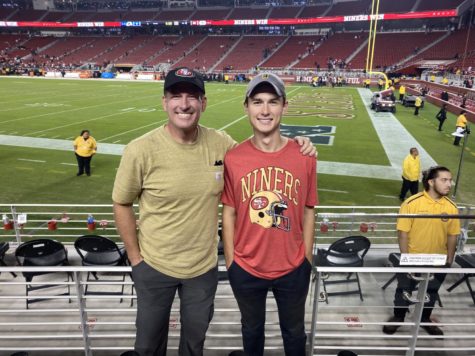 The Pro Bowl suffered from a lack of interest due to the low quality of plays that the players were putting out. The teams of the players told them not to play hard because they didn't want them to get hurt and be out for the next season. Fans and commentators verbally expressed their disfavor for the event due to the lack of exhilarating plays like spectators see in the regular season. 
In 2023, Omaha Productions, led by NFL Hall of Famer Peyton Manning, partnered with the NFL to revamp the Pro Bowl into a weeklong skill event, making the Pro Bowl game obsolete.  
The Pro Bowl game will be forever historic in changing the game of football, even if it never comes back.